Ireland's new €3.7m supercomputer, which will quadruple the high powered computing resources previously available to scientists in the country, has been launched at an event in Dublin.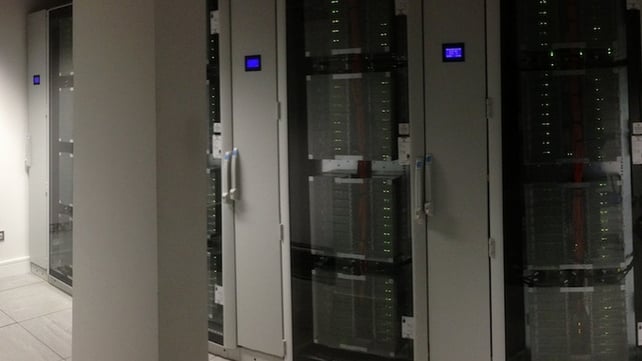 The machine, named Fionn, will be capable of running many different applications, and will enable researchers in Ireland to solve their scientific problems more quickly.
Fionn will be used for a whole range of scientific applications, including nano material discovery, medical device development, weather forecasting and renewable energy.
The 8,400 computer cores and 24 terabytes of RAM that make up the device are located in the Telecommunications Software and Systems Group data centre at Waterford Institute of Technology.
It will be managed and operated by the Irish Centre for High End Computing (ICHEC), which grants access to it through a process where applications for its use are peer reviewed and chosen by ICHEC's Science Council.
It will run non-stop for the next four years, providing around 295,000,000 hours of computation. €450,000 of the funding for the new computer has come from private industry, with the balance coming from Government through Science Foundation Ireland (SFI).